About us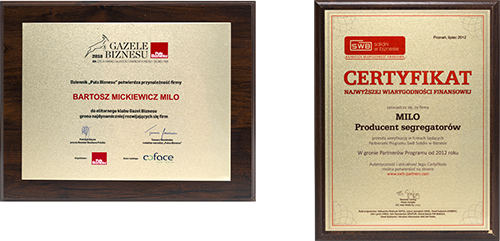 The MILO Company is a stable and experienced partner, which has the trust of biggest Polish and global brands. Our domain is the production of high-quality templates, Premium boxes and packagings, binders, folders, clipboards, and conference materials.
The Company's production facility and office are located in Dobrzykowice near Wrocław, Poland. We have 3 fully automated production halls covered with Quality Control procedures supervised by qualified staff. Thanks to this, we guarantee reliability and timeliness, as well as 12-month quality warranty so appreciated by our customers.
In order to provide our partners with the highest quality, we work on production machinery recommended in our industry and regularly expand our technological capabilities. We are constantly developing - we have received the Gazele Biznesu (Business Gazelles) certificate awarded to the most dynamically developing enterprises in Poland for the 4th year in row. A team of competent Customer Advisors and Prototype Studio await for MILO Company's customers.
Development and achievements
Since the beginning of its activity, the MILO Company bets on innovative solutions and highest quality by investing in professionalism and engagement of employees. In 2010, we joined the Polish Promotional Items Chamber (PIAP) in order to confirm Quality and Customer Service standards under the Gazele Biznesu (Business Gazelles), Solidarni w Biznesie (Solidary in Business), and Rzetelna Firma (Reliable Company) certificates.
We build our position as stable and experienced partner by working on fully automated production lines of such renowned brands as: HANG, CMC, RUGGERO PERONI, KOLBUS, and HÖRAUF, thanks to which we ensure timeliness and reliability to our customers.

We have started and innovative Prototype Studio In the MILO Company's office that enables us to make concept works and test solutions and ideas before we start to manufacture them in multi-million volumes. We express the MILO Company's expertness in a modern Customer Service Office and qualified staff, who offers i.e. on-line meetings, livestream production supervision, and marketing advisory.​​​​​​​
Mission of MILO Company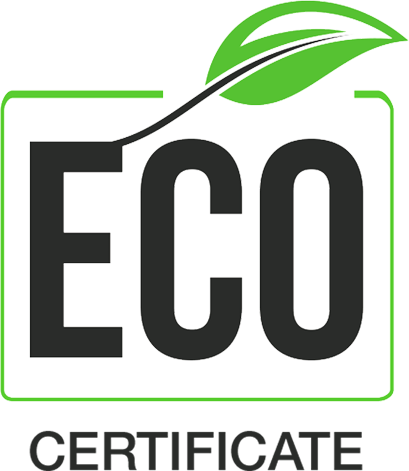 The Company's mission is to meet expectations of all customers in such a way that a harmonic partnership will guarantee both parties with constant development and relevant position on the market. The path to this goal lead through a series of ethical and responsible decisions of the Company's Management Board (we are the winner of Etyczna Firma (Ethical Company) award granted by the Puls Biznesu magazine). We have invested in our own photovoltaic company and currently the whole of MILO Company's production is powered by green energy acquired from renewable sources. We work only on resources that are ecological and certified by FSC®.